Dr. Carrie Ann Luetters Holmes
Born on 7 February 1969 in Pittsburg, Kansas, Carrie died suddenly on 30 October 2020, in St. Cloud, Minnesota, leaving an immeasurable hole in our hearts.


A health practitioner and advocate, and the picture of health, Carrie died of a brain hemorrhage while working at St. Cloud State University student health services. In this latest chapter of her medical career, she embraced the challenge of working with young people and caring in a pandemic.


A dedicated mother, wife, daughter, friend and doctor, Carrie was committed personally and professionally to making life better for others. Deeply bereaved by her "person" and husband of over 25 years, Sean D. Holmes, and their 3 sons, Matthew (23), Sam (20), and Andrew (16) – her own personal soccer squad and fan club. Her quiet counsel, compassion, fierce determination and intelligence will be deeply missed by many friends, colleagues and family members.


Predeceased by her mother, Judith, Carrie was an anchor for her family. Best friend, personal M.D. and daughter to Gene Luetters; stepdaughter to Claudia; caring sister of Mark (Stephanie) and Merinda (Jeremy); and Abby (Jessie); step-sister to Karie (Dan) and Tyler (Angie); daughter-in-law of Derek and Louise (deceased) Holmes, sister-in-law to Kate and Rob; and thoughtful aunt to Anna, Daniel, Jenny, and Ellie; Violet; Ethan and Allie; Evan, Addison, Blake and Claire, and Harry.


Carrie pursued her medical vocation, studying at the University of Kansas (Lawrence) and University of Kansas Medical School (Kansas City), Carrie went on to Residency at Evansville in Indiana; Des Moines, Iowa—including founding a private practice with partners in Ankeny, Iowa in 2001—and moved to St. Cloud, Minnesota just a few months ago. Carrie was dedicated to providing the best possible knowledge and care to her patients wherever she practiced.


Carrie's female superpowers were too many to list, but include: the ability to tackle any household project successfully, be it a craft or a repair; juggling her family's busy and active calendar and varied needs; planning family trips down to the last detail, at the best possible price; and strengthening soccer communities at the college, club and school level as an administrator, soccer mom and fan.


Carrie's life was medically prolonged so that her organs could be donated. The family is consoled, knowing that she now is providing other individuals and families improved quality of life. We wish to thank Life Source and the ICU team at St. Cloud Hospital for their compassionate care and support.
Dr. Carrie Holmes
Memorial Fund
Carrie was a determined and caring healthcare advocate and professional. Her family wishes to continue to honor her by creating a legacy fund to create opportunities for other women in health sciences. We appreciate all contributions to make this possible.
Sean Holmes
c/o Halenbeck Hall
720 4th Avenue South
St. Cloud State University
St. Cloud, MN 56301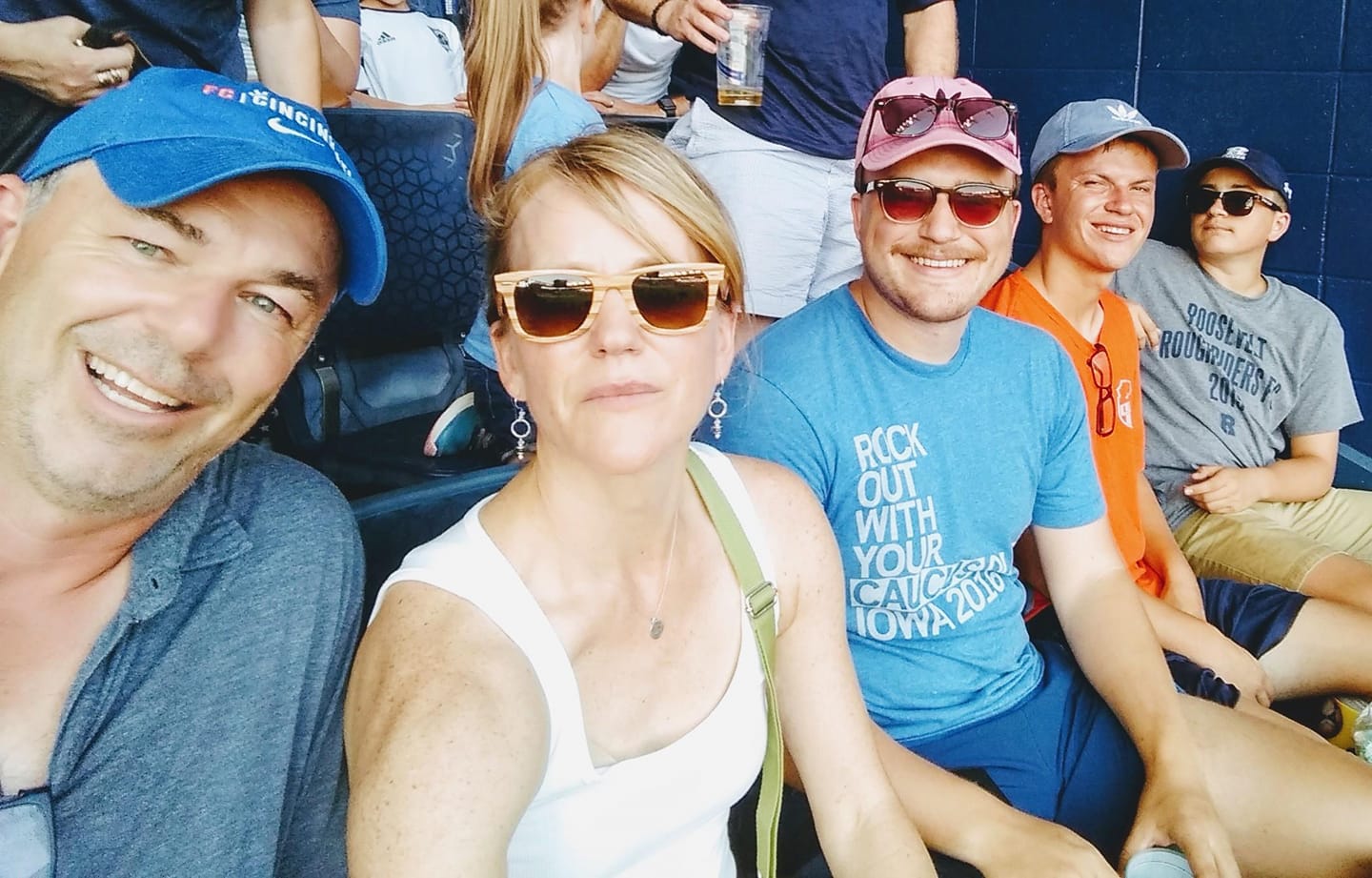 Consistent with Carrie's attention to health protocol, a socially distanced (alas, please save hugs for a later date) and masked celebration of her life will be held on Wednesday, 11 November 2020 at 4 pm.
The button below will provide details if you plan to attend.
A private family burial will take place later in Salina, Kansas.
Carrie's life was medically extended so that her organs could be donated, something in which she believed strongly. Because of this at least five people will have their lives enriched as a result of her act of generosity. Her spirit lives on.
Leave a note to let Sean, Matthew, Sam and Andrew know you're thinking of them.